Overview of Class
First Semester. our class will study the Black Plague, The Renaissance and Reformation, The French Revolution and Industrial Revolution.
We will accomplish this through group discussions, group activities, lectures, student lead instruction, individual or group projects and assessments.



Powered by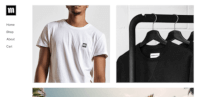 Create your own unique website with customizable templates.
Photo used under Creative Commons from Thad Zajdowicz